We are open and here to provide you with some fun things to cheer you!
We have more products online than ever before and more keep coming!
Take a look around our castle and see if any of these amusements catch your eye.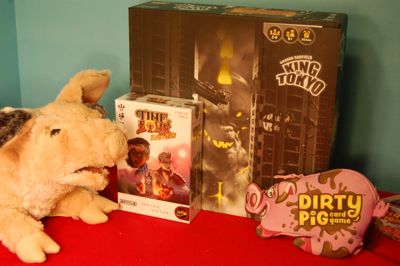 Piggy is happy to present two brand new games:
King of Tokyo: Dark Edition and Time Bomb
Of course Piggy had to include the Dirty Pig Card Game as well.