We are open and here to provide you with some fun things to cheer you!
We have more products online than ever before and more keep coming!
Take a look around our castle and see if any of these amusements catch your eye.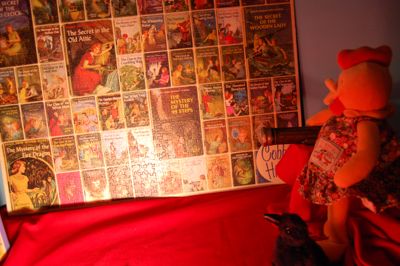 With flashlight in hand, Little Hen Felice and Little Crow discover the Nancy Drew puzzle, all 1000 pieces!